About the resort
About the resort
The hotel is located in the village of Véska near the regional centre of Olomouc. Despite its proximity to Olomouc, the hotel is set in the beautiful natural environment of the Oder Hills. Nearby is a large sports centre featuring a golf course, tennis courts, a multipurpose pitch, an indoor sports arena and various other activities. Not far from the hotel is the ski centre in Hlubočky.
Why you should visit us
Our hotel is located in a beautiful natural environment close to several sports facilities, and therefore we would like to invite all guests who like to spend their free time actively. Thanks to state-of-the-art equipment, we are also able to offer fine services to corporate clients for training courses, presentations and other events. The variability of the hotel's interior allows us to organise all types of celebrations and gatherings.
Architect's view
The three-storey hotel building features a glazed setback on top. Connecting the spaces inside the hotel is a large atrium and galleries illuminated by a sky-light. The interior is comprised of a lobby, a restaurant, a conference hall, a parlour, a bowling alley, a fitness facility and a sky bar open to a roof deck providing views of the surrounding landscape.
Hotel room layout
There are 34 hotel rooms located on the second and third floors, mostly facing the attractive views of the surrounding countryside. The rooms are accessible via a staircase and a lift in the middle part of the atrium. The rooms can be entered from short corridors and from the atrium. Most rooms have their own balconies with attractive views of the surroundings. The whole building is barrier-free. One storey of the hotel is intended for the accommodation of persons with limited mobility.
A hotel set in a picturesque landscape
The building's brick clad facade creates a natural scale and helps integrate the hotel into the nearby tennis complex. The northern side of the glazed ground floor features the entrance to the hotel and the connected lobby and restaurant areas. The south-facing side includes a glazed wall offering a view of the surrounding landscape from the conference hall and the parlour. The front and back facades with the hotel-room storeys are distinguished by continuous balconies and large glazed walls. The building is topped by the glass sky bar with the roof deck.
A guide to your active holiday
Have a look at our offer, and look forward to your stay at our hotel!
Today
13°C
Tomorrow
13°C
Sunday
10°C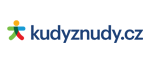 Hotel reception desk
tel. +420 585 11 00 11
e-mail: hotel@s-port.cz
EET - Informační oznámení
"Podle zákona o evidenci tržeb je prodávající povinen vystavit kupujícímu účtenku. Zároveň je povinen zaevidovat přijatou tržbu u správce daně online; v případě technického výpadku pak nejpozději do 48 hodin."
© Copyright 2013 - 2017 Hotel S-Port Véska, Všechna práva vyhrazena | Tvorba www stránek Winternet