Biking and hiking
The beautiful natural surroundings as well as the presence of cycling trails of various intensities in the close vicinity of the hotel create ideal conditions for hiking and bike trips. Bike rentals are also available for getting acquainted with Olomouc and its landmarks.
The nearby trails are popular with amateur as well as professional cyclists, and a number of international races and competitions have been held there, including the 2013 European Road Cycling Championships and the 2013 RWE Cyklomaraton Tour.
Activity - Biking and hiking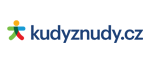 Hotel reception desk
tel. +420 585 11 00 11
e-mail: hotel@s-port.cz
EET - Informační oznámení
"Podle zákona o evidenci tržeb je prodávající povinen vystavit kupujícímu účtenku. Zároveň je povinen zaevidovat přijatou tržbu u správce daně online; v případě technického výpadku pak nejpozději do 48 hodin."
© Copyright 2013 - 2017 Hotel S-Port Véska, Všechna práva vyhrazena | Tvorba www stránek Winternet