| | |
| --- | --- |
| Relax | You can relax actively in a fully equipped fitness studio, which is complemented by a whirlpool and massage facilities. |
Services
Break up your busy day with active relaxation and a visit to our fully equipped fitness studio, which is available for free to all hotel guests. Afterwards, we recommend a rest in the US-SPA whirlpool for up to 6 persons, and you can end the day with a pleasurable massage.
Do you suffer aching joints, strained muscles or overall physical or mental fatigue? Try our sports, reconditioning, rehabilitation, and relaxation massages. The sports massage is basically an overall massage during condition training, focussing on body parts that are vital for the respective sport. The reconditioning and rehabilitation massages are suitable for the treatment of pain in the back and cervical vertebrae – they relieve aching and strained muscles, improve flexibility, and relieve blocked joints. The relaxation massage is a gentle massage which induces deep relaxation, removes stress and calms the body.
Prices
US-SPA whirlpool
| Day | Time | Price (20 min) |
| --- | --- | --- |
| Monday-Sunday | 9 a.m. – 10 p.m. | CZK 200 |
Massages
The price is CZK 380 per hour, and procedures must be booked in advance.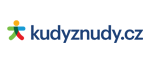 Hotel reception desk
tel. +420 585 11 00 11
e-mail: hotel@s-port.cz
EET - Informační oznámení
"Podle zákona o evidenci tržeb je prodávající povinen vystavit kupujícímu účtenku. Zároveň je povinen zaevidovat přijatou tržbu u správce daně online; v případě technického výpadku pak nejpozději do 48 hodin."
© Copyright 2013 - 2017 Hotel S-Port Véska, Všechna práva vyhrazena | Tvorba www stránek Winternet