Events
S-Port Events
We are prepared to organise any type of event for you in the hotel or in the nearby sports facilities, including weddings, conferences, various social events, team-building events, workshops, sports tournaments, corporate parties, presentations, banquets and other meetings. Contact us and we will prepare an offer to suit your requirements and organise the whole event.
Weddings
Enjoy the most beautiful day of your life in privacy in a lovely environment.
I am interested
 
Corporate parties
Presentations and banquets
Sports tournaments
Tennis, golf, bowling - all this and much more at a single location.
I am interested
 
Team-building events
Combine work and fun, without the normal everyday distractions.
I am interested
 
Workshops
Enjoy perfect services in a beautiful natural setting during your training.
I am interested
 
Conferences
Take advantage of our conference rooms with state-of-the-art equipment and a full range of additional services.
I am interested
 
A guide to your active holiday
Have a look at our offer, and look forward to your stay at our hotel!
Today
13°C
Tomorrow
13°C
Sunday
10°C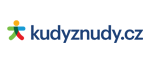 Hotel reception desk
tel. +420 585 11 00 11
e-mail: hotel@s-port.cz
EET - Informační oznámení
"Podle zákona o evidenci tržeb je prodávající povinen vystavit kupujícímu účtenku. Zároveň je povinen zaevidovat přijatou tržbu u správce daně online; v případě technického výpadku pak nejpozději do 48 hodin."
© Copyright 2013 - 2017 Hotel S-Port Véska, Všechna práva vyhrazena | Tvorba www stránek Winternet