Photo gallery
A guide to your active holiday
Have a look at our offer, and look forward to your stay at our hotel!
Today
4°C
Tomorrow
9°C
Wednesday
7°C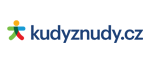 Hotel reception desk
tel. +420 585 11 00 11
e-mail: hotel@s-port.cz
EET - Informační oznámení
"Podle zákona o evidenci tržeb je prodávající povinen vystavit kupujícímu účtenku. Zároveň je povinen zaevidovat přijatou tržbu u správce daně online; v případě technického výpadku pak nejpozději do 48 hodin."
© Copyright 2013 - 2017 Hotel S-Port Véska, Všechna práva vyhrazena | Tvorba www stránek Winternet