Restaurant and bars
Restaurant and bars
The Hotel S-PORT offers guests a restaurant and two bars with a wide selection of meals and drinks. The restaurant with modern equipment and a terrace is suitable for a pleasant stay during the day or evening, but also for wedding receptions, birthday parties, corporate parties and various other ceremonial events.
Accept the invitation to our bars
The bar with a bowling alley is ideal for a pleasant evening spent competing with your family, friends or colleagues. The sky bar with two roof decks provides a fascinating view of the golf course and the beautiful surrounding landscape; it is an ideal place for smaller private meetings and parties.
Restaurant and bars
A guide to your active holiday
Have a look at our offer, and look forward to your stay at our hotel!
Today
13°C
Tomorrow
13°C
Sunday
10°C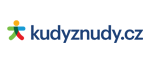 Hotel reception desk
tel. +420 585 11 00 11
e-mail: hotel@s-port.cz
EET - Informační oznámení
"Podle zákona o evidenci tržeb je prodávající povinen vystavit kupujícímu účtenku. Zároveň je povinen zaevidovat přijatou tržbu u správce daně online; v případě technického výpadku pak nejpozději do 48 hodin."
© Copyright 2013 - 2017 Hotel S-Port Véska, Všechna práva vyhrazena | Tvorba www stránek Winternet